The idea of writing a last will and testament can be daunting for those who feel they have years of life ahead of them, especially young people who would rather not think about death when they don't have to. Despite this, wills are truly beneficial documents, not only for the drafter, but for their family and friends as well. An adult is never too young to start writing a final will and testament. When it comes to planning ahead, when there's a will, there's a way, so here is a list of the main reasons why a young person should consider writing a will.
Entering the Military
Joining the military is a noble cause. Military personnel often risk their lives for the safety of their country's civilians, but what about their individual security? Being deployed comes with its own set of uncertainties, one of which is the risk of death. Military members, especially those who intend to serve on the field, may want to seriously consider creating a last will and testament. If something tragic were to occur to a soldier the front, the state would determine how to distribute his or her property and assets.
Another type of will that military personnel may want to think about is a living will. A living will is a legal document containing a set of instructions for medical care when a person is unable to communicate their preferences. Legal wills are often for instances when a person is on life support or needs to be resuscitated. Not only is a living will important, but drafters can utilize the power of attorney to assert a trustworthy party to make medical decisions for them when they're unable.
Travelling Abroad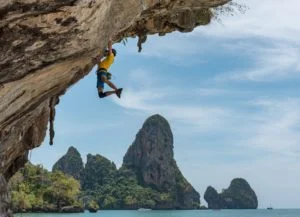 Wanderlust can cause a person to make impulsive travel decisions due to the keen desire to see the world. Like with anything, it's best to prepare before taking a trip, and one of those preparations may be writing a will, especially if the journey entails a sense of adventure, like mountain climbing, backpacking, or kayaking in foreign places. Good news for travelers is that they can create what are known as temporary wills. Temporary wills are legal wills that are intended to be replaced at a later date. Temporary wills still need to be signed and witnessed by two adults who are not related to the testator (another name for a person who creates a will). When the traveler returns home safely, they can consult with a lawyer to have a new will written. A will that is written, signed, and witnessed at a later time will cancel out any previous wills.
Owning a Pet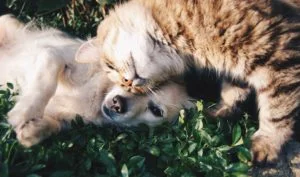 Pet owners often regard their pets as family, but, in the eyes of the law, pets are actually considered property. A person cannot leave money or property to an animal, but they can create a pet trust. A pet trust, albeit expensive to create, is an arrangement that allows a pet owner to leave money and provisions for a pet to be cared for by a caretaker. The caretaker is legally obligated to follow the trust's instructions. Pet trusts are established for 21 years, or until the pet passes and allow owners to make sure their pet's habits and preferences are taken care of, such as their pet being fed his or her favorite food.
Being Young Parents

Parents have an immeasurable amount of responsibility for their children. The main reason for parents to write a will is to determine their child's guardian in case they both pass. Married couples with children may want to create either joint wills, where each signs and must abide by the same document, or mutual wills, where each has their own will with similar terms, and a third will where the couple agrees to abide by those terms, to instruct how their children are cared for. Another reason for parents to write a will is to create a trust for their kin's future, or to distribute an inheritance.
Wanting to Write a Will Support a Cause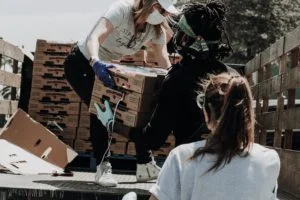 Do you have a favorite cause you'd like to support if you had the money? Another reason for young people to write wills is to create change in their community. A will allows a testator to specify where they'd like their money to go, and that includes charities.
Social Media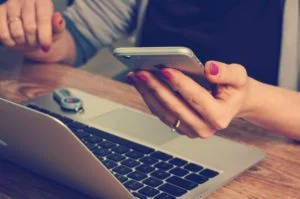 90% of US adults ages 18-29 have a social media account and that means they have a choice, to have their accounts deleted in case of passing or to allow their accounts to remain online. Whether it's embarrassing photos or allowing condolences, a will allows a person to determine what happens to their online presence after their death. Adding an addendum to a will ensures that a person's social media channels are accounted for; however, they may also need to specify that the executor of their accounts receives a copy of their death certificate.
So, when it comes to young people writing wills, it's all about their priorities. Whether it's family, pets, charities, or social media, it's important to know how you want to distribute your assets after death even if that's not something you'd like to or typically think about.
*Please note, that this article is meant for informational purposes only and is not intended as legal advice.