Choosing a Reliable Business Attorney in Muskegon Michigan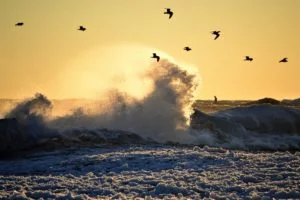 Muskegon lawyers are just like any other resident in their community; a community that's rich with history and charm. Muskegon, Michigan, was founded in 1859. The county's name is derived from the Ottawa Native American word masquigon, which means marshy river. Although not exactly a marsh, Muskegon is often called the port city due to its bountiful fishing and sailing ports, as well as freshwater beaches. The city is the most heavily inhabited area along Michigan's western shore, with a population of over 37,000. With so many residents, it's not wonder there's a need for a reliable Muskegon lawyer.
Why Might You Need a Lawyer in Muskegon Michigan?
Do you own a local business? Or perhaps you're just getting older and would like to plan for your family's future. Bowen Law Office's esteemed team of Muskegon lawyers is adept at assisting clients in matters of business, whether its a corporation or a sole proprietorship, estate planning, such as drafting living trusts as well as last wills, and much more. David Bowen and Jonathan Hoogstra's wide range of expertise makes them experienced, well-rounded candidates for providing counsel and assisting with your legal needs. Muskegon may be small in size, but it's dense with citizens all living their own unique experiences that require different levels of legal understanding.
What are the Different Types of Lawyers Available in Muskegon?
Learning the law is a rigorous process. There are many layers to different laws around the country, causing the necessity for a diverse assortment of law firms and practices. Bowen Law's Muskegon lawyers focus on business law, estate planning, elder law, real estate law, landlord and tenant law, and civil litigation. You can find more information at Bowen Law's practice areas here. Other examples of types of lawyers in Muskegon, Michigan, include personal injury lawyers, family law attorneys, criminal lawyers, and general practice lawyers.
So, no matter what phase of life you're in, you may find the need to hire a reliable lawyer in Muskegon, Michigan. If this is the case, look towards your community and hire locally. If you'd like to learn more about the benefits of hiring a local Muskegon lawyer, you can learn more here.