Most business owners know that various laws constantly affect their company's operations. Thus, hiring an attorney to sort out your company's legal requirements and act on litigation, if any, is one of the best moves you can make as an entrepreneur. 
Business law and commercial law are two of the most common legal practices that affect companies. Many entrepreneurs are often confused about these laws, but is commercial law and business law the same or is there a difference between the two?  
What Is Business Law
Business law focuses on various aspects of business operations, including mergers and acquisitions, company formation, property leasing, and shareholder rights. This law is regulated both on the federal and state level. 
Federal law often applies to employment, workplace safety, environmental protection, stocks, and investments. Meanwhile, state laws can add specific provisions to the federal laws to meet the business environment requirements in their area.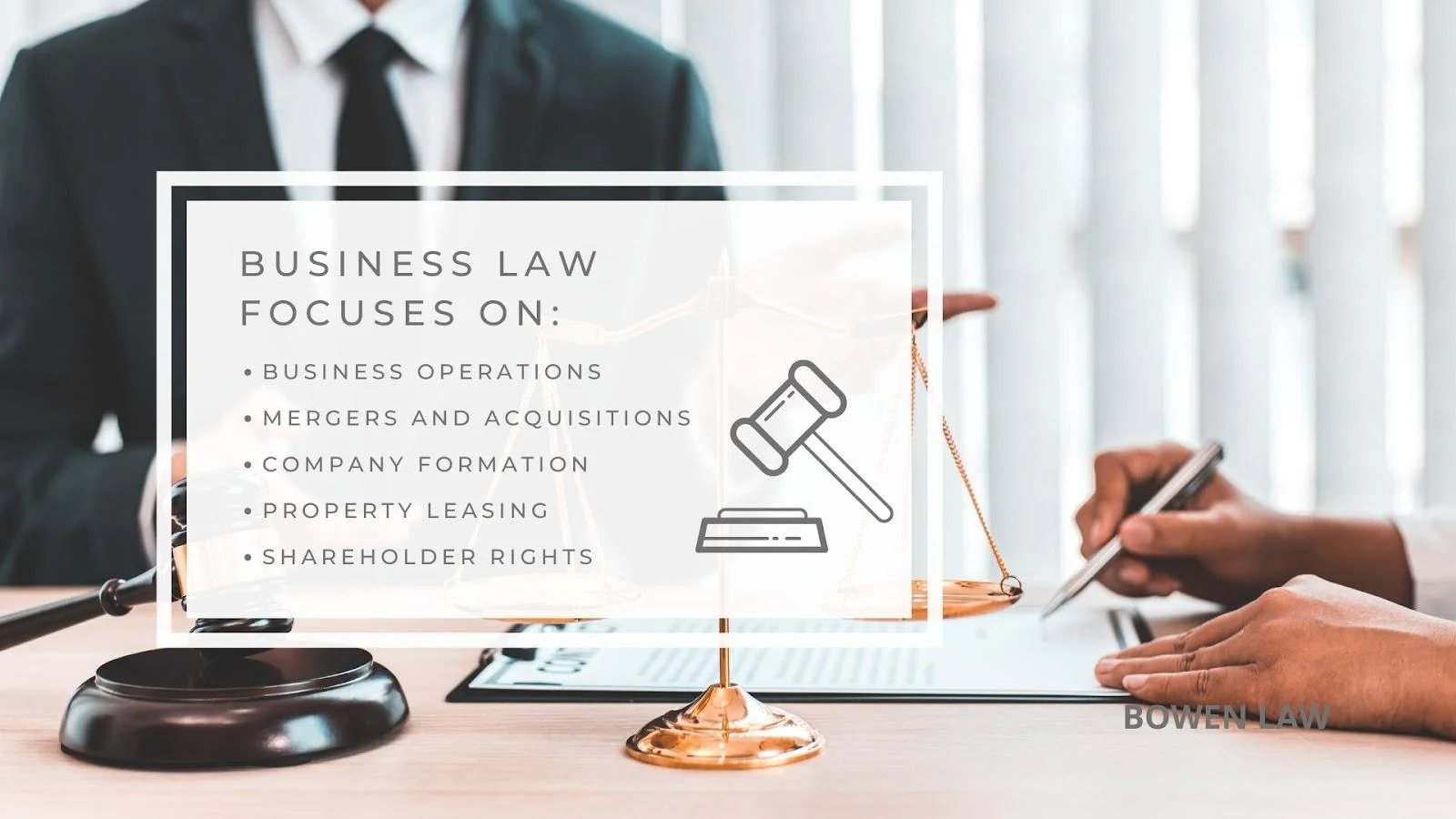 What Is Commercial Law
Commercial law focuses on the trading, distribution of goods, and certain financing transactions. Most of the contents of this law are regulated by the Uniform Commercial Code (UCC). It covers many topics, such as secured transactions, negotiable instruments, and the trades of goods. 
Many states have also modified their commercial law to have a form of the UCC that best suits the business climate in their place. Commercial laws also cover other topics, such as international contracts, corporate assets, and how to register a business in Michigan and other states. 
Why Do They Overlap
Business and commercial law often overlap in certain areas since they both deal with the intricacies of running a company or corporation. For example, both laws are keen on the legal aspects of contracts.  
If it helps to distinguish between the two, remember that business law relates to the company's activities while commercial laws deal with how corporations are managed or administered. 
Hiring a reliable commercial attorney or a well-rounded business lawyer in Muskegon can help you solve legal problems at the federal and state levels. 
Legal Issues Involved for a Business or Commercial Lawyer
Both commercial law and business law share several similarities as they both fundamentally deal with businesses. 
Business law governs business entities, whether sole proprietorships, partnerships, or limited liability companies (LLCs). Meanwhile, corporations are regarded as independent legal entities from their owners under U.S. law. A company has the legal capacity to sue and sign contracts. Furthermore, the corporation's owners are its shareholders.
Below are some of the common issues that a commercial lawyer and business attorney specialize in:
Business Lawyer
Internal Revenue Service (IRS) and tax compliance

Development and review of business plans

Creating and reviewing partnership agreements

Managing lawsuits that are affecting your business
Commercial Lawyer
Walks you through the steps of incorporating a business

Reviewing acquisitions, corporate structures, business operations and investor's rights

Deals with business models and international contracts; plus ensure that both parties are compliant and that the contracts involved are valid
Another distinction relating to the functions between the two lawyers is that a commercial attorney writes the contracts while the business counsel interprets them. If you are still unsure which type of lawyer you need to hire, be sure to seek out advice from one of the best business lawyers Muskegon has to offer. 
Which Lawyer Should You Hire
A new and established business needs legal counsel about federal, state, and municipal laws and regulations.
Before choosing between a business lawyer or a commercial attorney, you are encouraged to first assess your company's legal needs. This should be followed by locating a lawyer who possesses a good client history and has dealt with several cases similar to yours. 
Commercial attorneys specialize in managing and creating companies and other legal bodies. They act in the capacity of general counsel, either as internal employees or external counsel.
Meanwhile, business lawyers handle situations that involve vendors, suppliers, employees, and business owners. They can help settle issues that often arise from these groups. Additionally, they can help review contracts and develop policies. 
Lawyer Up With Bowen Law
Navigating business and commercial laws can be quite challenging since regulations can vary from place to place. Furthermore, these two laws overlap in some areas and you will need a reliable attorney who can advise on which type of law will apply to your specific situation. Bowen Law is here to help guide you and address the legal side of your business. We have the best business lawyers in Muskegon who can provide solid legal support. Call us at (231) 726-4484 or fill out our contact form.