In our lifetime, we tend to work hard, earn money, and acquire significant assets, including houses, cars, and bank accounts. However, all these assets are left behind and passed on to our living family members when we die. A probate proceeding legally transfers all our assets to the rightful beneficiaries.
This article provides in-depth information about the probate process in Muskegon, MI. More specifically, the content elaborates on the benefit of estate planning, probate procedure, and the Muskegon probate court proceedings. 
Table of Contents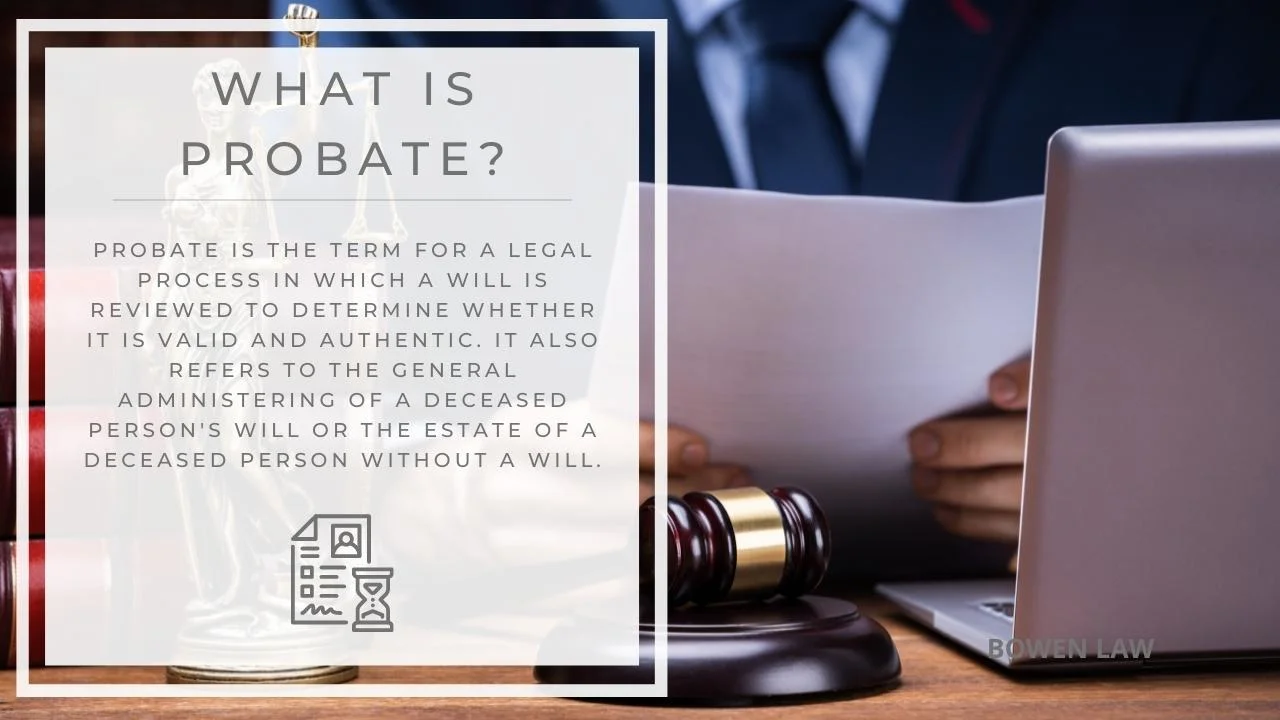 Estate Planning and The Probate
Estate planning is developing a plan for managing your estate in cases when you cannot manage it yourself, such as being incapacitated or upon death. An estate refers to your total assets, including your home, car, bank accounts, and everything else you own.
An estate plan protects your property and family after you become disabled or pass away. It ensures that your assets go directly to the rightful beneficiaries. Additionally, estate planning allows you to choose a capable person, someone you trust the most, to manage your estate and ensure that the family members you have left behind are well taken care of financially.
Last Will
The Last Will is a legal document that allows you to decide how the executor will manage your estate after your death. Your Will should specify who will receive your assets. Your Will also identifies the person you appoint to look after your children and provide for them after your death.
Living Trust
A living trust is a document that enables you, the grantor, to give control of your assets to a trust that a trustee administers. The trustee then manages your affairs once you become incapacitated or pass away, following your terms and conditions. Unlike a Will that only takes effect after your death, a living trust takes effect during your lifetime.
Estate planning attorneys usually recommend a living trust since it prevents your beneficiaries from undergoing probate, which is time-consuming and expensive.
Without a proper estate plan, a probate may be necessary to distribute your assets to your heirs. A probate is a legal process of transferring your assets to the appropriate parties. The distribution of your assets will undergo probate when you pass away without a Will or when you have a will but without a living trust.
In a Muskegon County probate court, a personal representative, referred to as an executor, is required in probate proceedings. An executor is responsible for managing and distributing your estate to the rightful beneficiaries. The executor may either be appointed through a Will or the probate court.
Understanding the Muskegon Probate Court
A probate court oversees probate proceedings where the estates of a person who has become incapacitated or passed away are transferred to the heirs. In Muskegon, the probate court is also responsible for appointing a personal representative or an executor if the deceased has no Will.
Probate Lawyer
A probate lawyer helps you in the legalities of probate. A probate lawyer in Muskegon represents and aids the beneficiaries, executors, and other parties involved during the probate process. Some common tasks of a Muskegon probate lawyer include filing necessary documents by the probate court, resolving debts, and distributing the assets to the beneficiaries.
Guardianship and Conservatorship
When your chosen beneficiary is a disabled adult or a minor, the probate court will appoint a guardian, a conservator, or both. 
A guardian's role is to take care of the beneficiary's personal needs. On the other hand, a conservator manages the finances or the property inherited by the beneficiary. For minor beneficiaries, the parent is usually the appointed conservator. Moreover, a guardian is only assigned if the parents are unable to attend to the needs of the minor. An individual can hold the role of both guardian and conservator for the disabled adult beneficiary. 
The Probate Court Hearing
You must file a petition to a probate court to start probate. In Muskegon probate court, a death certificate, including the deceased's Will, must be presented and validated. An executor is then appointed to administer the necessary arrangements for the probate process. Our article entitled 'What is Probate' elaborates on the executor's administrative work during the probate process. Muskegon probate proceedings can either be formal or informal.    
Formal Probate
Formal probates often occur when there is a dispute over the deceased's Will, a trust, or the appointment of a personal representative. A formal probate proceeding is complicated and time-consuming as it is done before a probate court judge. Furthermore, a Muskegon formal probate can either be supervised or unsupervised. 
Supervised probate requires the approval of the probate court judge on any activities throughout the administration process. In comparison, unsupervised probates are independent of the court unless there is an intervention from an interested party involved in the deceased's estate.
Informal Probate
Informal probates are generally less expensive and have fewer steps than formal probate proceedings. In Muskegon, informal probate is an administrative process done in front of a probate register instead of a judge. Additionally, no court hearings are required for an informal probate process to proceed.
Work With Our Experts Today
A probate is a demanding process that requires a considerable amount of your time and resources. Closing an estate could take months or years, depending on the complexity of the assets involved and the disputes that might occur along with the probate proceedings. Our experienced probate lawyers at Bowen Law can provide you with the necessary legal assistance throughout the probate process in any Muskegon probate court. If you have any more inquiries, you may contact us here.